This is a Sponsored post written by me on behalf of Carton Smart for SocialSpark. All opinions are 100% mine.
Want to make your holidays a little more green as well as festive this year?
This year as you're doing your holiday shopping, one thing to consider when buying products is the packaging that everything comes in. All those boxes and cans can add up and one company is specifically designing their products for  maximum efficiency and environmental friendliness. This week we were asked to check out Tetra Pak from Pacific Foods. Made of 70% paper, a renewable resource, their cartons use 1/3 of the packaging compared to cans…or even an egg! Their specially designed cartons are space saving, easy to store and open and they have a unique packaging process preserves the flavor and nutrients of food without the use of preservatives so that product quality is exactly the way it was intended to be. Their products are also recycleable and in fact result in 60% less landfill waste than cans and are also re-closable so you can use what you need and save the rest for later.
I was sent a few of their products to try out including the following and challenged to make a recipe with one of the ingredients:
• Pacific Foods Organic Pumpkin Puree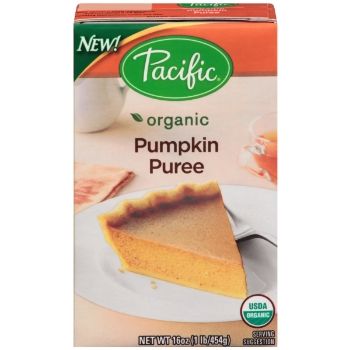 • Pacific Foods Organic Jellied Cranberry Sauce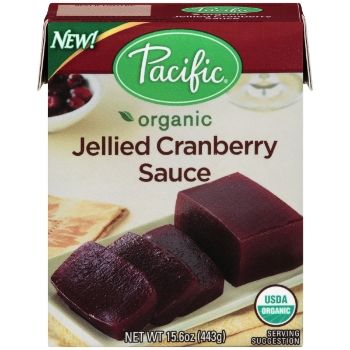 • Pacific Foods Organic Chicken Simply Stock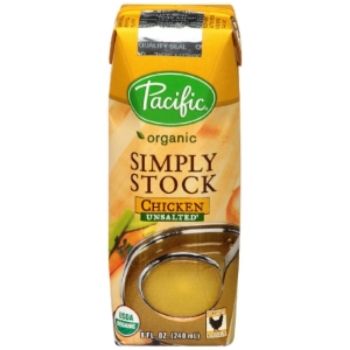 Since Thanksgiving is just around the corner, pumpkin pie is on most family's menus. With 2 kids and a whole posse of nieces and nephews, mini-individual kid-sized treats are always a hit, so I decided to try little pint sized pumpkin pies. Here's how to make them.
Ingredients:   1 unbaked Pie Crust (use your own recipe or store bought) 1 Carton Pacific Natural Foods Pumpin Puree 5 oz evaporated milk (2/3 cup) 3 eggs 3/4 cup sugar 1/2 tsp salt 1 tsp cinnamon 1/4 tsp ginger 1/4 tsp cloves Instructions:
Mix ingredients (except for pie crust) in large bowl.
Roll out pie crust and cut small circles that fit the circles on a mini-muffin tin.
Press circles of pie crust into ungreased mini-muffin tin, tucking in any edges to form the pie crust edges.
Fill crusts with filling.
Bake at 350 about 20-25 minutes or until crust starts to get golden brown and toothpick inserted in pumpkin mixture comes out clean.
I really liked that the Tetra Paks were easy to use and environmentally friendly. I'll definitely start considering these as a much better option compared to cans when doing my holiday grocery shopping in the future!  Here's a little more about them.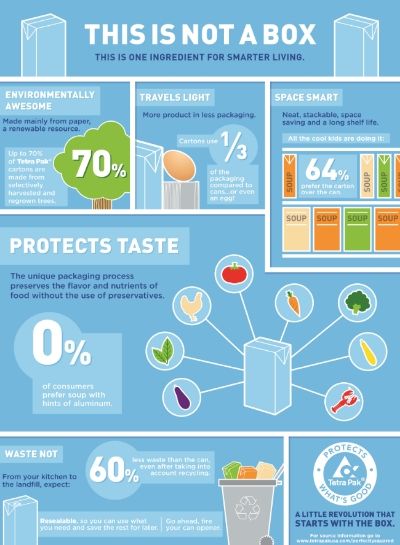 For more information on how to Become Carton Smart you can Tweet @CartonSmart and Follow #CartonSmart on Pinterest.